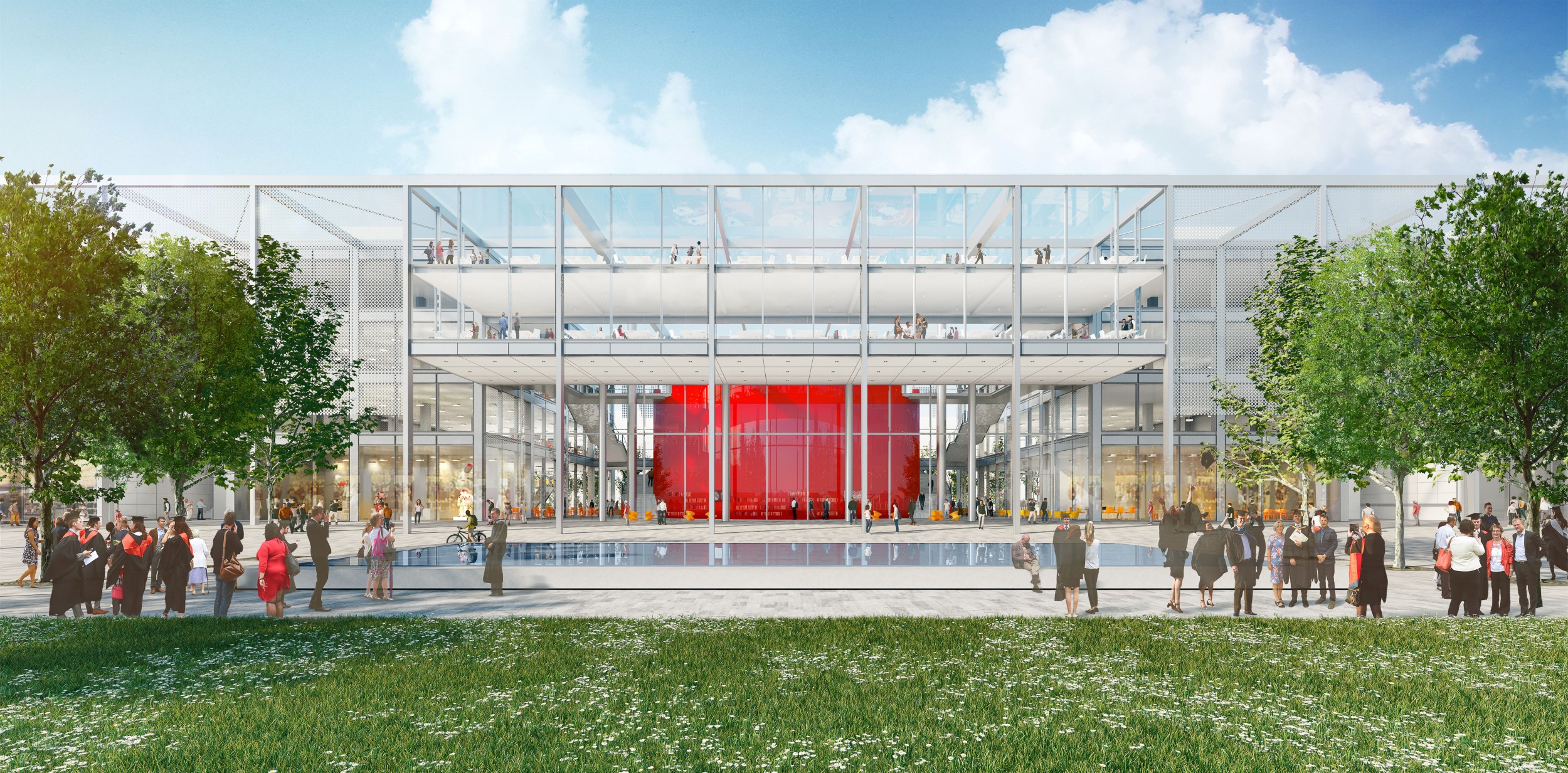 Our winning scheme for MK:U is designed as an open quarter with a bold new urban frontage showcasing the university's activities in new technologies such as AI and robotics. The scheme both echoes the format of the original MK vision with calm rational buildings surrounded by greenery, while also envisaging a pedestrian and bicycle-friendly future.
The forum, the scheme's centrepiece, is immediately recognisable with an eye-catching drum-shaped lecture theatre within the glass entrance lobby, which is welcoming to students and the public.
The proposed new university will focus on digital economy skills, new technologies including AI, robotics and cyber security and practical, business-and-entrepreneurship-oriented courses as well as courses in design thinking and professional and commercial skills.
MK:U, a partnership between Milton Keynes Council and Cranfield University, aspires to operate as a 'living lab' to test out new concepts and ideas, and inspire Milton Keynes' students and citizens. Benefitting from the last major undeveloped site in the city centre, and mixing university facilities with public spaces, MK:U will also be open all day every day and welcoming to the wider community.
Details
Location

Milton Keynes, United Kingdom

Size

61,000 m²

Client

MK:U

Year

2020
Project team