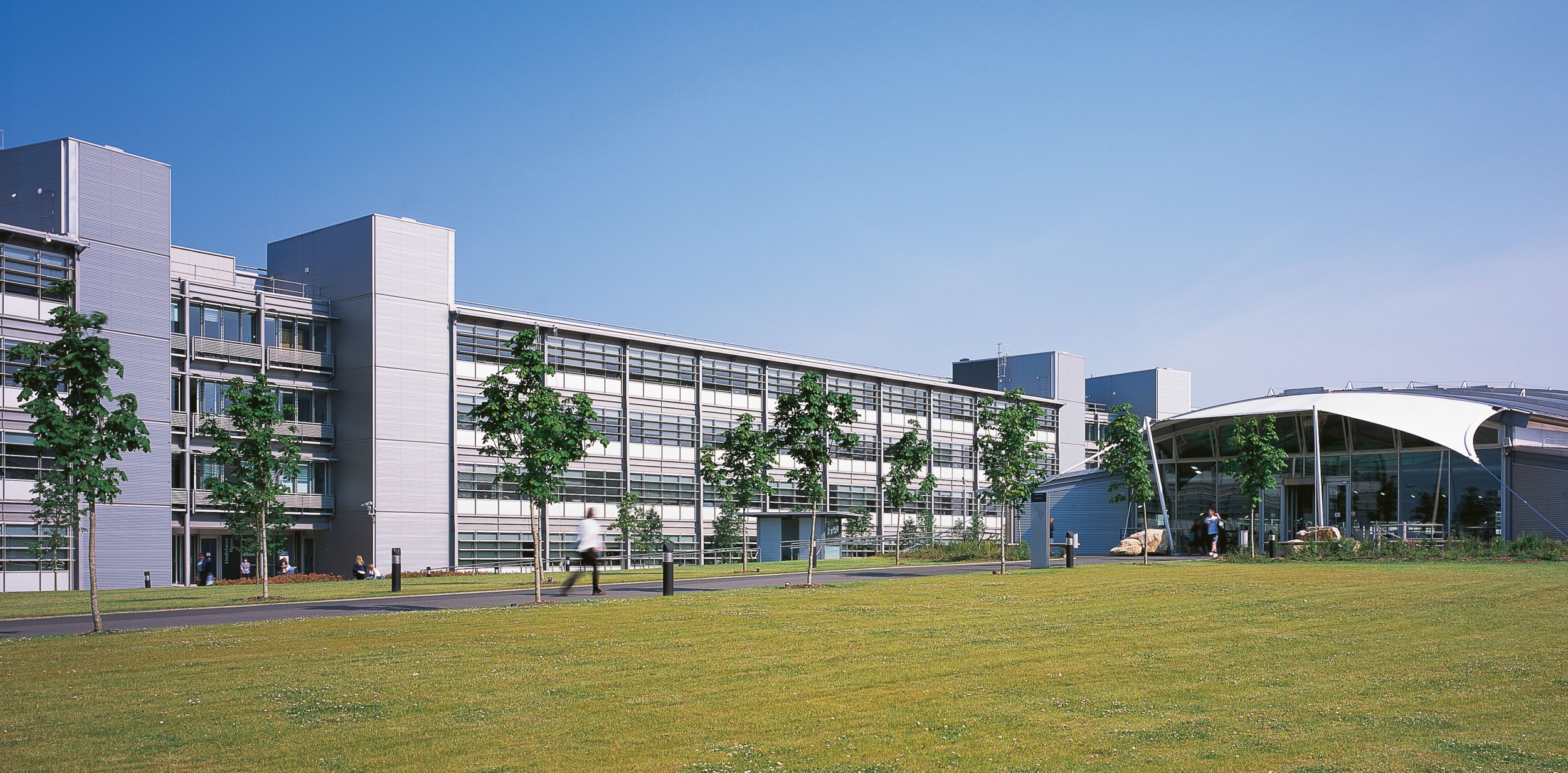 The original masterplan for this site was designed to ensure that it could remain operational during the implementation of its components. It separated parking and service areas from the landscaped pedestrian areas at the heart of the campus. In the first phase, 5,500 staff were accommodated in six buildings arranged in an ellipse along a central avenue. A Social Building is included at one end of this avenue.
The incredible efficiency of the scheme is achieved thanks to unexpectedly large floorplates (64m long and 14.4m wide) arranged on either side of an atrium. These allow easy subdivision for whatever operational structures are required and quick repartitioning to enable future changes.
The four-storey office buildings feature expressed steel frames supporting glazed and panelled walls, with solar shades to prevent overheating. Between them are the more transparent link buildings which clearly divide the office wings. The Social Building is part of the campus community housing a crêche, restaurant and sports hall together with exhibition areas.
In a second phase, a further four office buildings and a restaurant were built as more departments were relocated to the new campus. The development reflects 'Going for Green' government initiatives from the time, which adopted a low energy consumption strategy, using natural ventilation and natural daylighting to the internal spaces.
Details
Location

Newcastle, United Kingdom

Value

£139 million

Size

78,000 m²

Client

AMEC Capital Projects Ltd

Year

2000
Project team