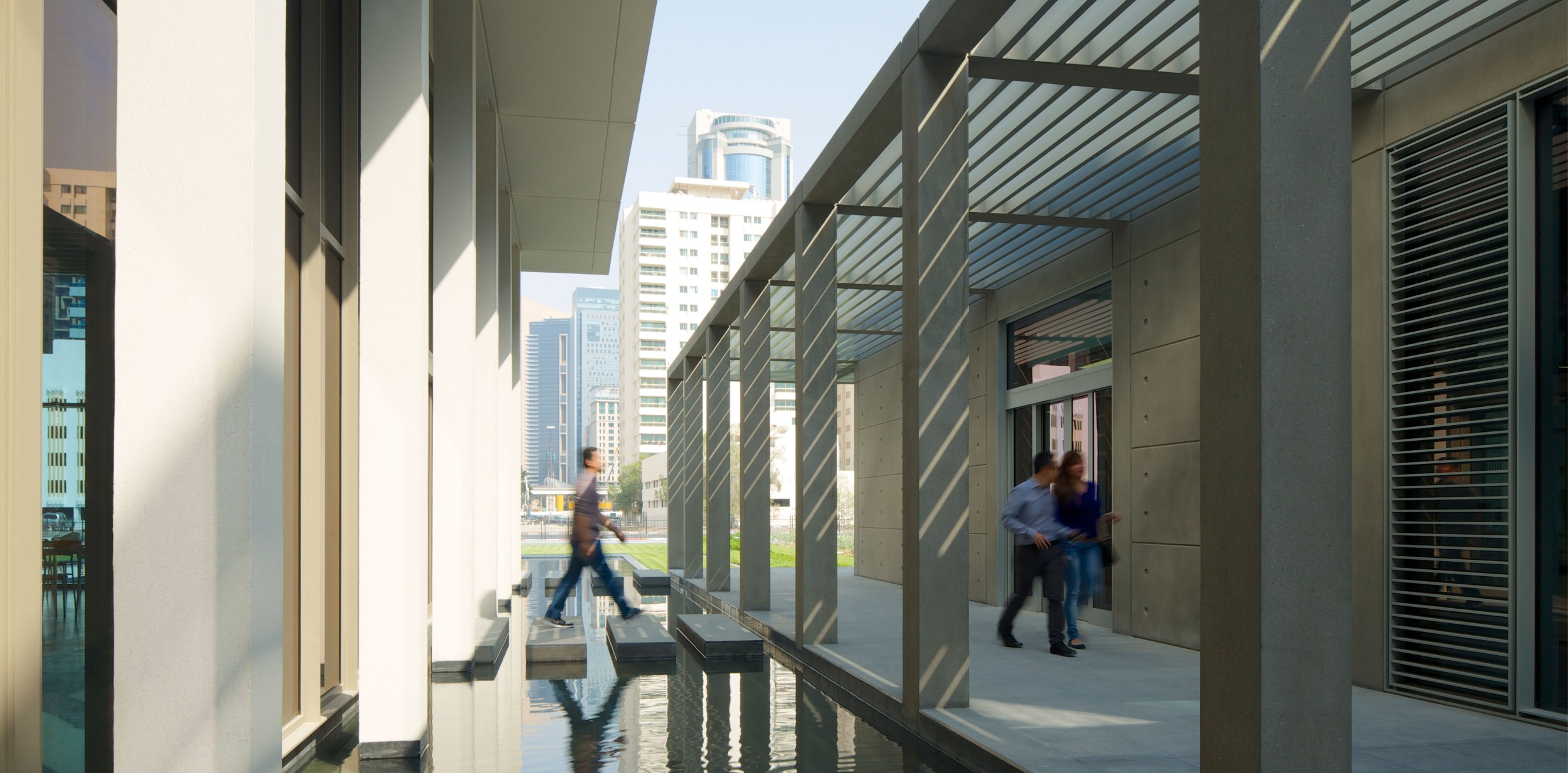 The office for the local government's real-estate agencies unites design and engineering departments at a single location, for the first time. The generous, human scale of the project contrasts its high-rise surroundings. The presence of water, intimate courtyards and gentle shades provides a pleasant, enjoyable and truly unique working environment.
The building has been designed in response to an integrated and collaborative approach that the two teams share. A key feature of the design is the clustering of well-proportioned pavilions overlooking airy courtyards. Shaded colonnades encourage a sense of cohesion and establish visual connections between the indoor and outdoor courtyard spaces.
In order to meet the demand for the short construction program, the building structure was designed with architectural finish precast concrete and unitised glazing systems. The plan is organized on a 3m grid with a 1500mm planning grid, and the main circulation routes form a tartan grid along the main wings either side of courtyards. Cross circulation routes link pavilions containing VIP offices on one side and main entrances on the other.
Prefabricated standard components in the design allow flexibility, quality and an economical approach. All the offices are planned on a module which can be interchanged and relocated, and the whole project has been designed to be able to be located in various different sites. The modular approach is complimented by the variation in landscaping styles for each of the courtyard spaces.
Details
Location

Dubai, UAE

Value

Confidential

Size

14,144 m²

Client

Engineer's Office

Year

2014
Project team