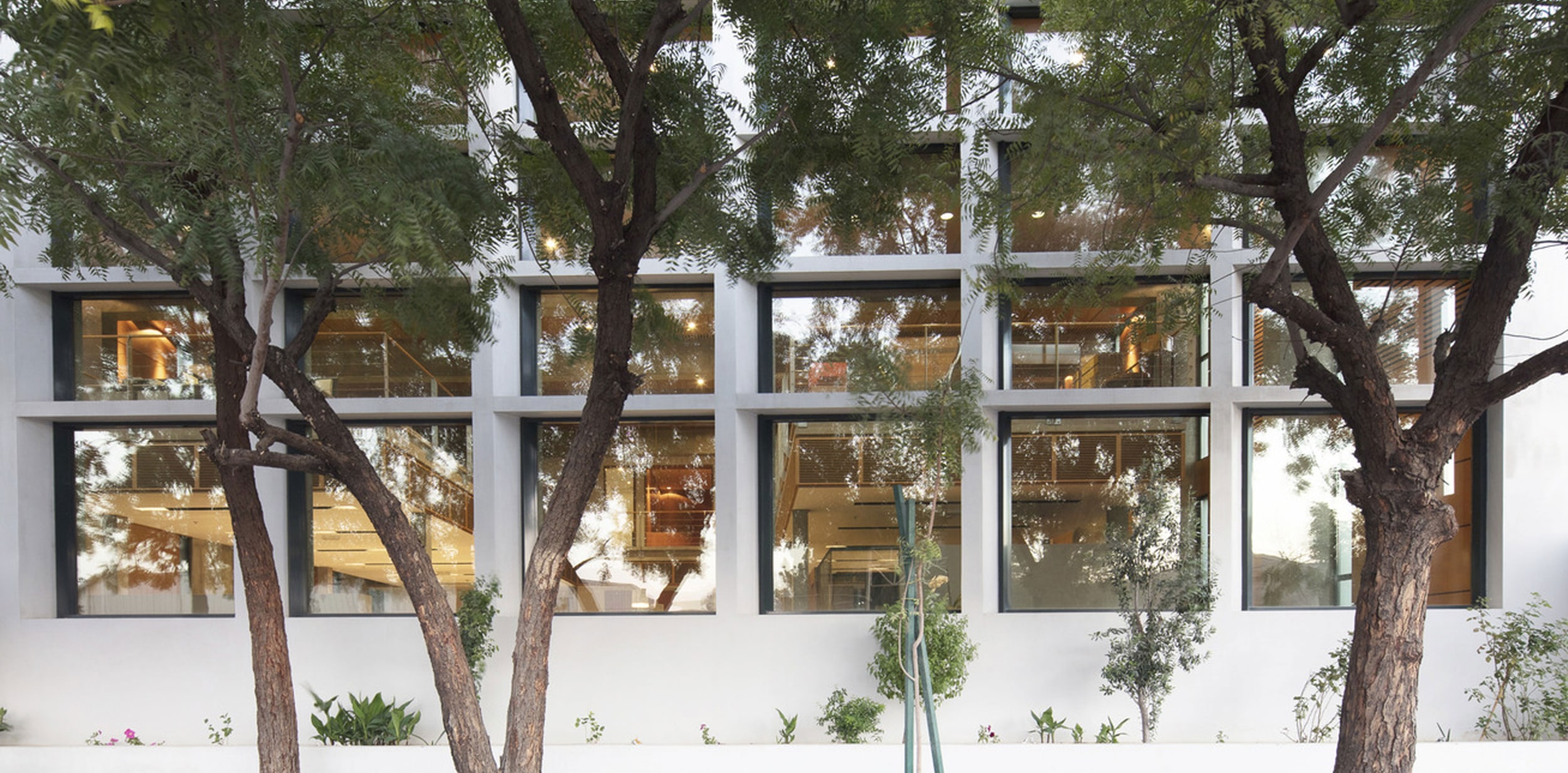 Located in the Al Quoz area of Dubai, the Frayland Construction head office brings a breath of fresh air into a largely industrial area of the city. Tactile and warm qualities of the project contrast the surrounding buildings and provide a workspace for over 30 people.
The design references our own office in Marylebone built in 1984, offering a spacious, naturally lit environment with two open-plan office floors. Unlike the steel structure and modular approach to construction in the Hopkins' London base, the Frayland Construction office is a concrete frame building with an exposed insitu finish throughout its interior and exterior.
The side entrance and adjacent canopy form an intermediate separation to the industrial surroundings. The front elevation is fully glazed. A row of trees outside the building create shade and allow comfortable daylight inside. The interior is defined by various typologies of office space, from open-plan to semi-enclosed offices interrupted by meeting rooms and informal working spaces. Carefully detailed timber elements juxtaposed with the exposed concrete gives a warm and comfortable feel to the space.
Details
Location

Dubai, UAE

Value

£600,000

Size

360 m²

Client

Mr Joseph Tabet, Frayland Construction

Year

2012
Project team