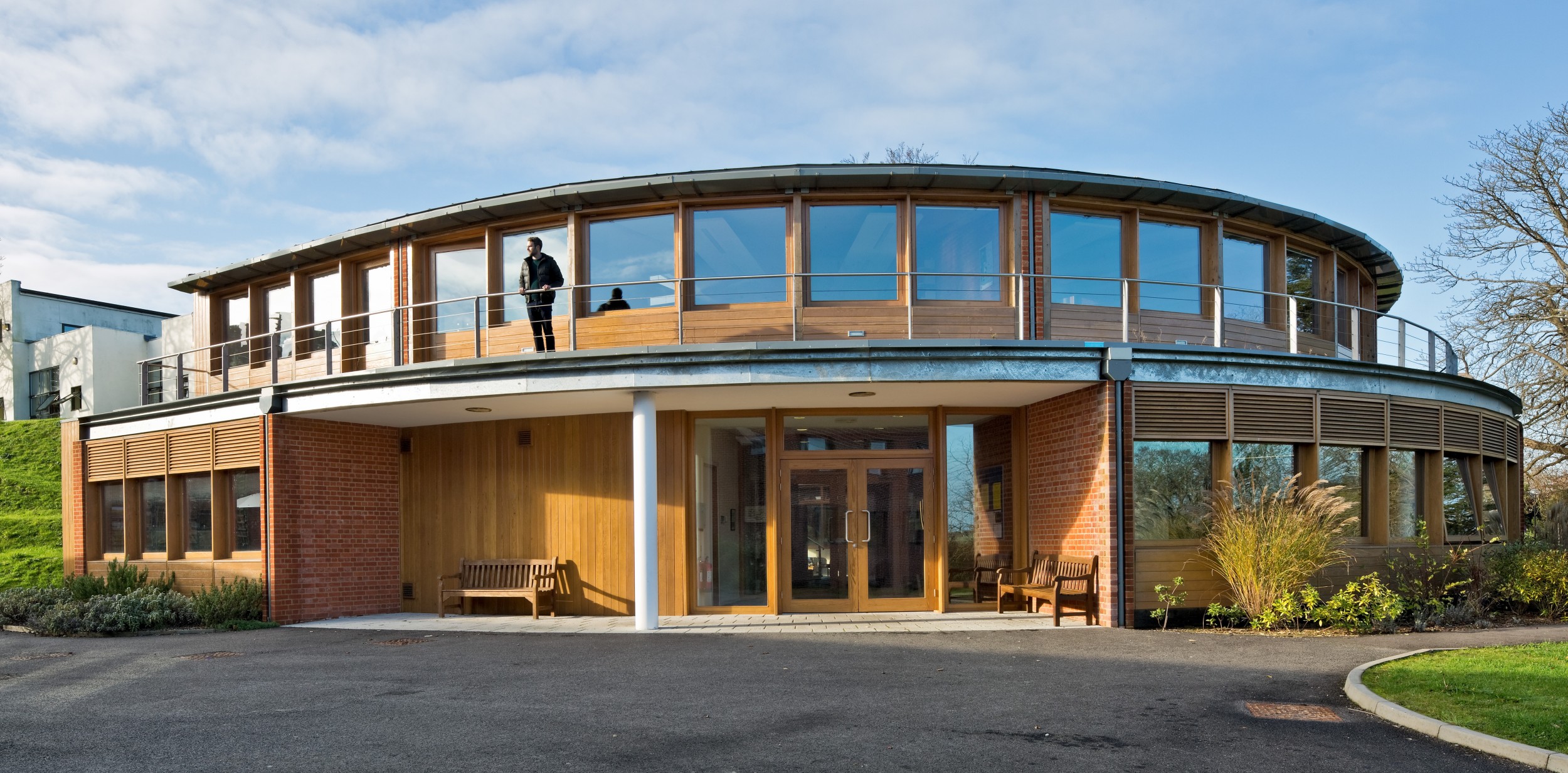 Following the opening of our Sanger Centre in 2007, we were commissioned to design two other buildings for the school. The Sanger Centre was designed with the future planning of the school very much in mind, and the Tom Wheare Music School and Bramall Hall continue the creation of a series of distinct external spaces that our crescent-shaped science building started.
Bramall Hall accommodates the humanities subjects, which previously occupied buildings on the site of the Music School. Built into the high ground to the north of the main courtyard, the building occupies the site of the previous Music School.
A lozenge-shaped ring of accommodation over two floors, the building has a central atrium roofed with ETFE: such loosely-programmed spaces are in demand at Bryanston as the school operates a variant of the Dalton educational plan, based around bespoke and independent learning.
The first phase of this building is finished. Completion of the second phase will consolidate all the school's accommodation to the north of the campus. The scheme includes an extension to the rear of the existing Gough building, with some internal reworking so that Gough is able to face both ways and link effectively to the building.
Details
Location

Dorset, United Kingdom

Value

£3 million

Size

2,500 m2

Client

Bryanston School

Year

2014
Project team